All-In-One Security (AIOS) Security scanners alert you to file changes in your WordPress system, so you can see if a change is legitimate or suspicious, and investigate as appropriate. Since RabbitLoader creates files to cache contents, the alert by the AIOS plugin may not be helpful.
How to ignore alerts?
Login to the WordPress admin panel. On the left menu, go to WP Security, then on the submenu, click on the Scanner option. Now under the "File Change Detection settings", find the text box for "Files/Directories to ignore". In this textbox, type "rabbitloader" without quotes and all in small letters.
Save the settings and it's done.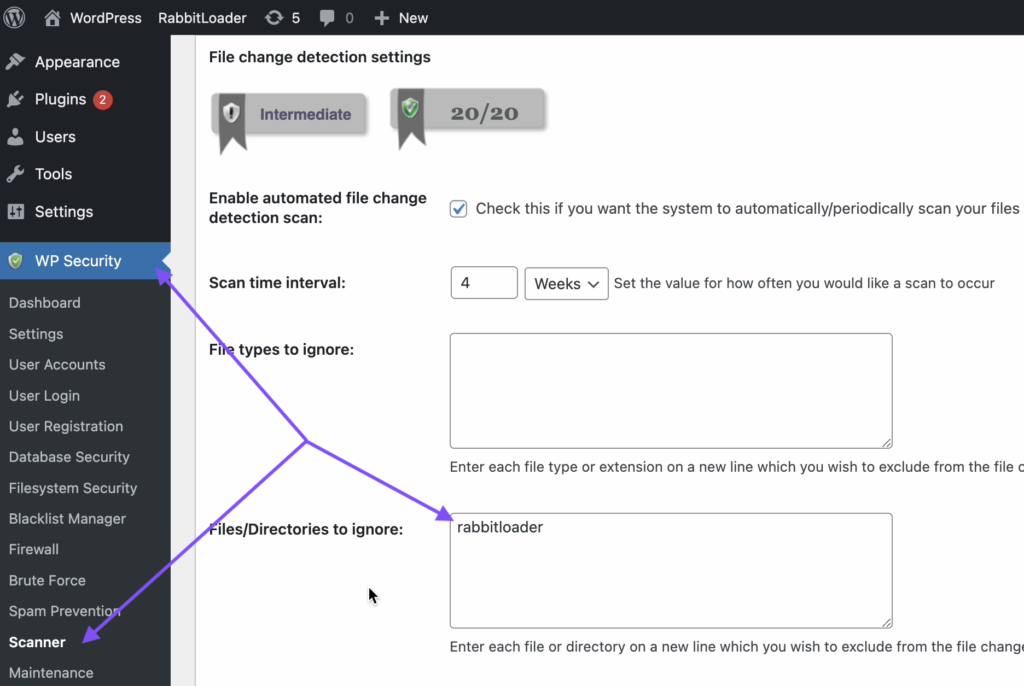 Video Guide
This video will guide you to exclude RabbitLoader directories from the alert report.