Wordfence Security is a firewall and security scanner plugin for WordPress. Due to the nature of firewall applications, the plugin can block even RabbitLoader servers to connect to your origin for website optimization and speed improvements.
In the Wordfence Security settings, go to "All options" -> "Advanced Firewall Options".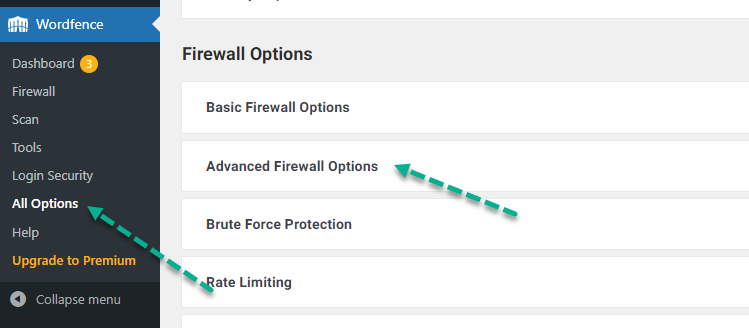 In the whitelisted IP address field, add the RabbitLoader IP address and save changes. Click here to get the latest list of RabbitLoader IP addresses to be added to the whitelist.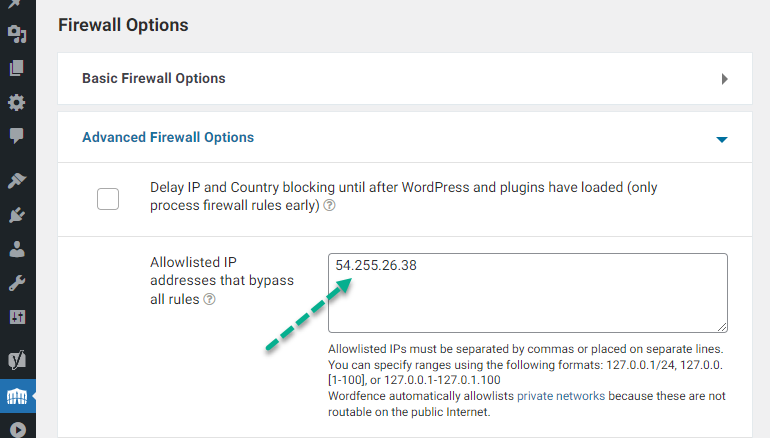 Please make sure you put all three IP addresses here obtained from the above link. You may also need to get the IPs whitelisted from the hosting server to prevent any interruption at the network layer. Whitelisting only on the Wordfence Security plugin may not be enough.