Rabbit Loader is compatible with WOOCS – Currency Switcher for the WooCommerce plugin. WOOCS is multi-currency plugin that allows you to add any currency to WooCommerce store.
If you are using this plugin along with Rabbit Loader, you need to turn on the caching compatibility mode in WOOCS settings. In the left sidebar, click on 'Settings' under the WooCommerce menu. Go to the 'Currency' tab and click on 'Options'.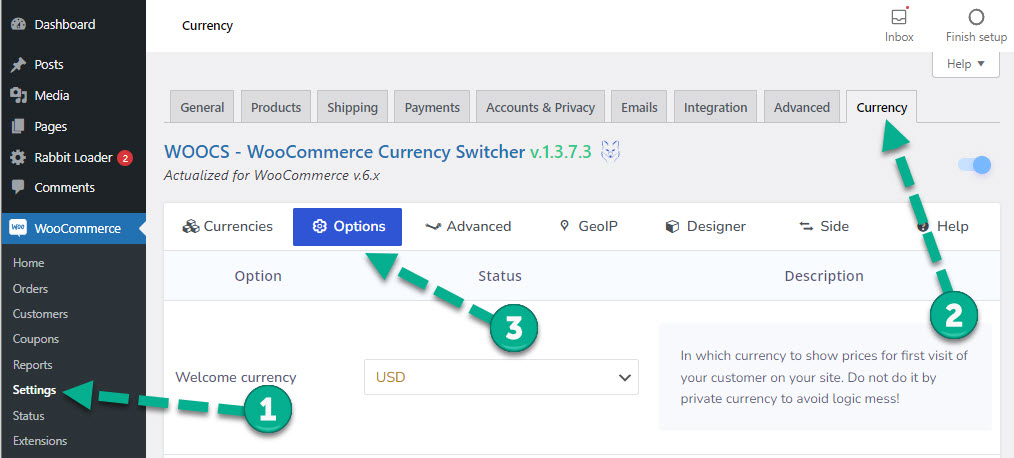 Scroll down on the page, you will see a checkbox as shown below. Please turn on the "I am using cache plugin on my site" checkbox in the settings section. Refer to the below screenshot (the appearance and wordings may change with new releases).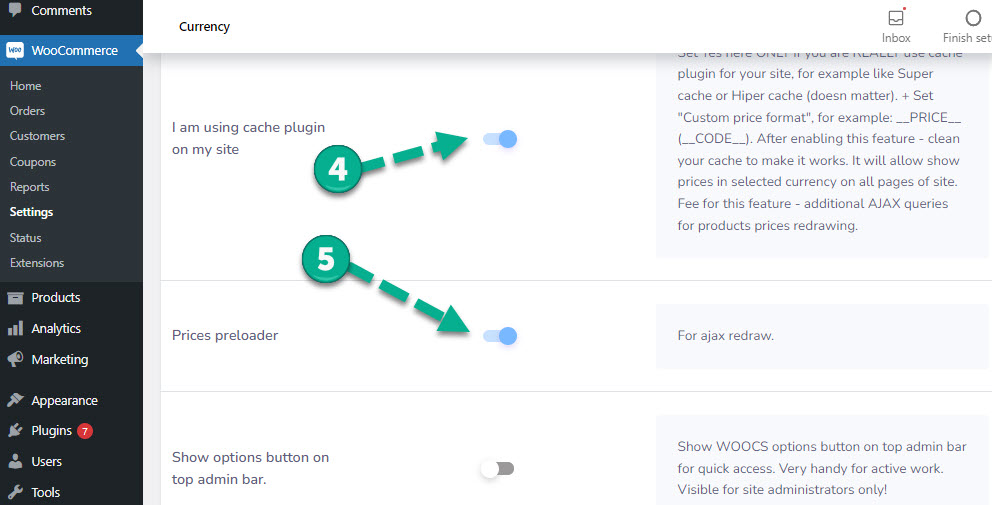 In case you are using Cloudflare for your domain, please disable the IP Geolocation settings from the Cloudflare dashboard.
After turning on the checkbox, hit "Purge All" button on the Rabbit Loader dashboard to invalidate the current cache.